Join Us For Stuff The Bus! 
July 17 - August 16
What: 
We are gearing up for our biggest collection drive of the year - School Supplies! Last drive we were able to send a box full of supplies to every public school district in Muskegon County. These supplies helped fill classrooms, went to students in need, and supported the learning environment needed for our students to succeed. All school supplies collected in Oceana locations were delivered to public schools in Oceana County, and all school supplies collected in Newaygo locations went to public schools in Newaygo County! 
This year, we are asking for teacher nominations from our classrooms! Teachers will be determined and selected by a volunteer committee! Make sure you submit your favorite teacher for a chance to have their classroom stocked for the school year! 
This drive is important to our community because it supports our youth by providing them the tools necessary to receive a high-quality education and relieves the stress of back-to-school shopping for our struggling families. Did you know that in America, the average family spends $697 per child in back-to-school shopping?
Locally, that is close to our average mortgage rate. That means if a family is struggling to make ends meet, back to school shopping can cause a serious dilemma. 
---
Congratulations to our 2023 Distinguished Lakeshore Educators!
Muskegon County:
Fruitport - Alexandra Gartland
Holton - Beth Olson
Mona Shores - Kimberly Gaver
Montague - Jennifer Broadwell
Muskegon Heights Academy - Niyata Brown
Muskegon - Megan Kolberg
North Muskegon - Jan Schumacher
Oakridge - Tracey Coletta
Orchard View - Kevin Holm
Ravenna - Adam Twa
Reeths Puffer - Karyn Edwards
Whitehall - Shana Ambrose
Newaygo County:
Big Jackson - Lisa Murphy
Fremont - Jillian Gripton
Grant - Lyndsie Proctor
Hesperia - Vicki Hawes
Newaygo - Theresa Voshel
White Cloud - Katheryn Fritz
Oceana County:
Hart - Megan Stoneman
Pentwater - Heidi Fleming
Shelby - Angelica Lozano
Walkerville - Sara White
---
Thank you to the following businesses who hosted donation boxes!
4Front Credit Union
Biggby
CBD Store of Michigan
Cherry Hill Super Market
Coldwell Banker Anchor Real Estate
Connection Point Church
District Health Department #10
EnerG Fitness
Fremont Area District Library
Fifth Third Bank
Gerber Federal Credit Union
GHSP
Great Lakes Dental
Hansen Foods
Harbor Light Credit Union
Hart Area Public Library
Hart Public Schools
Hart United Methodist Church
Hidden Treasures
Howmet Aerospace
Hungerford Nichols CPA's & Advisors
Huntington Bank
MAISD
Meta Tool Technologies
Michigan Freeze Pack
MillerKnoll
Muskegon Family Care
Muskegon County Convention & Visitor's Bureau (Visit Muskegon)
Muskegon County Hall of Justice
Newaygo County RESA
Nichols, A Division of Imperial Dade
Nowak Machined Products
Oceana County Council on Aging
Pentwater Public Schools
Quality Tool & Stamping
Raymond James
Seneca Foods 
Services of Hope/Servicios de Esperanza, LLC
Shelby Public Schools
Shelby State Bank
Sherwin-Williams
Storybook Village
Trinity Health
United Way of the Lakeshore
Warner Norcross & Judd
Webb Chemical
West Shore Bank
Wheelfish Group
Workbox Staffing
Thank you to our Sponsors:
Presenting Sponsor:

Muskegon County
Image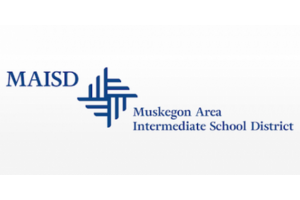 Oceana County
Image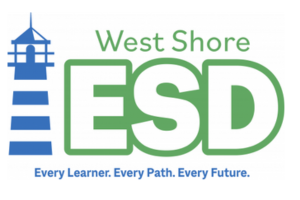 Newaygo County
Image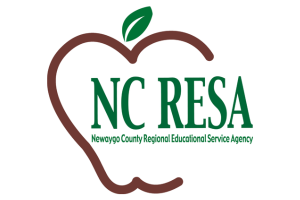 Distinguished Lakeshore Educator Sponsors:
Muskegon County
Fruitport - Nowak Machined Products
Holton - Nowak Machined Products
Mona Shores - Nowak Machined Products
Montague - Harbor Light Credit Union
Muskegon - Nowak Machined Products
Muskegon Heights - Nowak Machined Products
North Muskegon - Shelby State Bank
Oakridge - Nowak Machined Products
Orchard View - Nowak Machined Products
Ravenna - Nowak Machined Products
Reeths Puffer - Nowak Machined Products
Whitehall - Nowak Machined Products
Newaygo County
Big Jackson - Nowak Machined Products
Fremont - Nowak Machined Products
Grant - Nowak Machined Products
Hesperia - Nowak Machined Products
Newaygo - Nowak Machined Products
White Cloud - Nowak Machined Products
Oceana County
Hart - Nowak Machined Products
Pentwater - Nowak Machined Products
Shelby - Shelby State Bank
Walkerville - Nowak Machined Products