Welcome, Campaign Coordinators!
United Way's Workplace Campaigns are about bringing your coworkers and staff together through the workplace to inspire change and build your local communities. Campaigns make it easy for your company, agency or group to make impacts on their communities by giving. Not only does workplace campaigns make giving easier by allowing for small increments to build into larger gifts, but it also educates your community about local issues, and connecting them with resources or opportunities to help those in need.
United Way wants to make your workplace campaign easy and successful! The following materials will help you achieve a best practice campaign. If you have any questions or need additional resources, please contact J.J. Lewis at (231) 332-4007 or james@unitedwaylakeshore.org.
It Starts With You!
Running a campaign means that you are playing a critical role in building the communities around us. Every workplace is different, so every workplace campaign is also different! We can help you every step of the way on finding the materials, volunteer opportunities, and messaging that fits for your campaign.
Living united means working together to reach our mutual goals as a community. And in your role as a United Way Coordinator, you are not alone—we are with you every step of the way. Please see below for additional resources and information. Find sample endorsement and thank you letters, United Way logos to download, ways to say 'thank you,' and special event and incentive ideas. Learn more about LIVE UNITED as a philosophy and as a way to live each moment of your day.
Can't find what you're looking for? Call J.J Lewis at 231.332.4007, email his at james@unitedwaylakeshore.org 
Image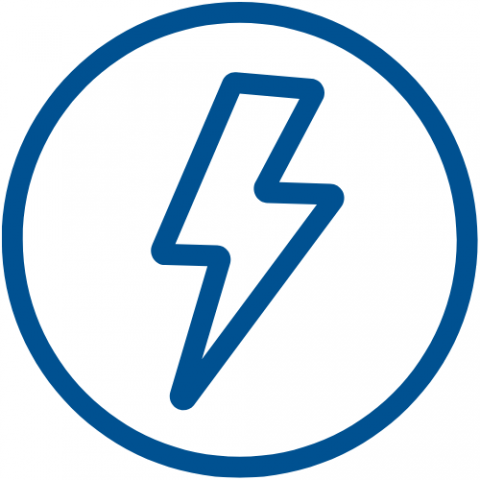 Image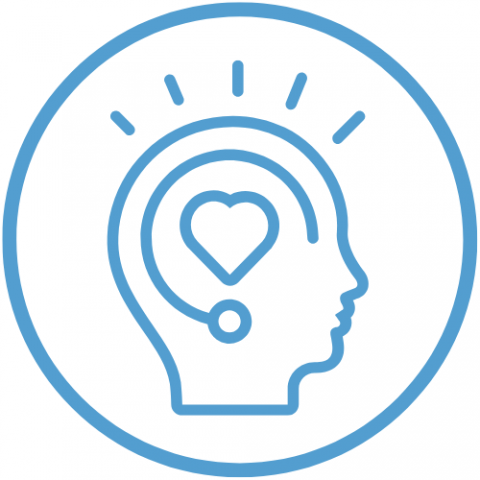 Image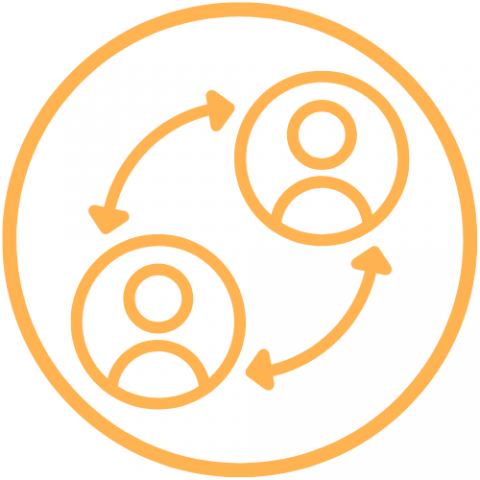 Image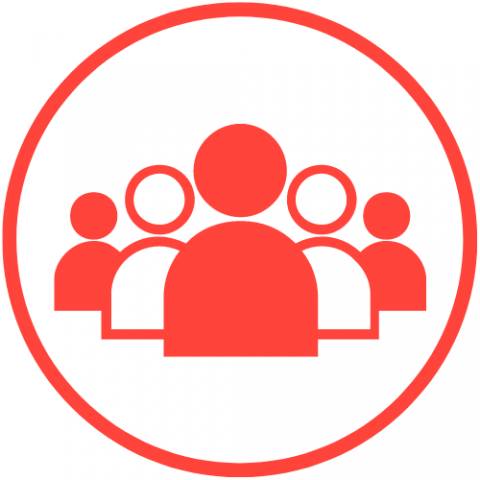 Image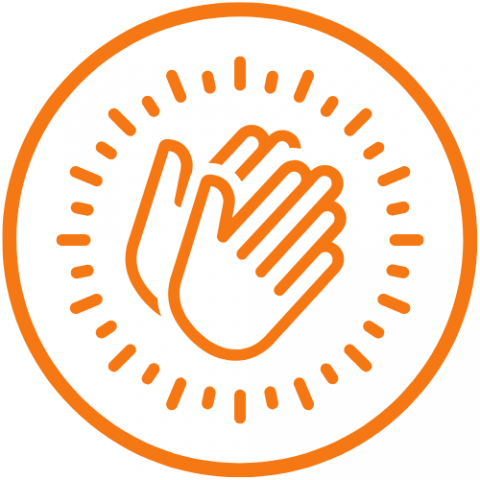 Use the tabs to utilize useful tools for your campaign:
Workplace Materials: 
Running A Campaign: 
Campaign Manual
The Campaign Manual is an in-depth document that contains everything you would need to know about running a campaign. In this manual, you will find a list of UWL Board Members, Staff, and committees; community solutions through agency programs; volunteer engagement opportunities; an overview of campaigns; strategies for success; planning documents; best practices; and affinity groups. 
Coordinator Guide
A brochure that gives a complete walkthrough step by step of how to run a workplace campaign as an Employee Campaign Coordinator (ECC)
Campaign Presentation Outlines - Everything You Need To Know About United Way
Campaign Promotional Materials:
Hard Copy Campaign Materials: 
Program Specific Materials:
12 Ways To Run A Successful United Way Campaign: 
1.) Enlist the support of your company leadership.
2.) Recruit a campaign team to assist you.
3.) Attend United Way training or meet one-on-one with United Way staff.
4.) Develop strategies and set a goal based on last year's effort and this year's workplace environment.
5.) Hold employee group meetings (see agenda at right). Use the meetings and other communications as a way to educate colleagues about United Way. These can be virtual!
6.) Use incentives to encourage giving. Hold fun special events that build enthusiasm. Consider volunteering as a team-building project.
7.) Visit our website often to gather ideas and find resources available to you.
8.) Promote the campaign using tools available through United Way including posters, sample emails, guest speakers, and Everyday Hero ($1/day) promotions.
9.) Run a special solicitation for those who are, or have the potential to be, leadership givers (those who contribute $500 or more annually).
10.) Wrap up your campaign and report results—within your company or organization and to United Way.
11.) Say "thank you" to those who contributed to the campaign and anyone who helped coordinate it. Send letters signed by the CEO; hang thank you posters; write thank-you notes; and post a message on your company's intranet or send an email.
12.) Implement a new hires and retirees program if you don't have one already. Consider adding a component about United Way into your new employee orientation and retiree meetings.
The 20-Minute Campaign Presentation Structure: 
2 Minutes - Opening remarks from the Employee Coordinator
1 Minute - CEO Endorsement from Company Leadership
5 Minutes - United Way Overview by a UW Representative or Loaned Executive
4 Minutes - Campaign Video presented by Employee Coordinator
5 Minutes - Speaker from United Way Agency or Volunteer
2 Minutes - Ask for gift, Employee Coordinator
Remember to say THANK YOU! 
Campaign Checklist
Prior to the Campaign:
Meet with United  Way representative to review last year's campaign. 
Attend an Employee Campaign Coordinators Training.
Set up a meeting with your company/organization leadership to enlist support.
Recruit a strong and diverse campaign team.
Plan an Everyday Heroes campaign  (giving  $1/day for a year).
Develop strategies, a timeline, and goals for this year's campaign.
Reserve room(s) for group meetings and/or special events.
Contact United Way to arrange for a speaker at group meetings.
Ask a member of senior management to serve as a Leadership Giving Chair.
Personalize pledge forms with employee name and last year's gift.
Consider incentives for various levels of giving.
Distribute emails and/or post information on the company intranet leading up to the campaign to educate, build enthusiasm, and inform people of key dates. 
Send out an endorsement letter from company leadership.
During the Campaign: 
Distribute personalized pledge forms as people enter the group meeting(s).
Run a separate leadership giving solicitation for those who have the potential to give $500 or more annually.
Promote the campaign in company newsletters, intranet, and via email.
Hang posters and update thermometers regularly.
Make your own contribution to the campaign.
Follow up with anyone who has not yet turned in their pledge form.
After the Campaign:
Complete contribution report envelope summarizing your results and return to United Way.
Hold an event to wrap up the campaign, announce results, and recognize those who volunteered and contributed.
Send out thank you notes and/or letters signed by leadership.
Promote the results of your campaign in company newsletters, intranet, and via email. People like to find out how they did!
Display United  Way thank you posters.
Evaluate your results with recommendations for next year.
Consider implementing a new hires program.
Post information about United Way & 'How I LIVE UNITED' stories year-round.
Campaign Forms: 
Finished your campaign? Use this form to attach to the envelope to help keep track of the donations!
Let us know more about your workplace so we can better serve you! 
Would you like an program agency, volunteer, or family come to your workplace to speak about how United Way has helped them? Fill out this form so we can connect your with one of our ambassadors! 
Need extra flyers, or something special for your office? Let us know and we will send over the materials ASAP. 
Message 1 to Workplace Donors
Together, We Can Make a Difference
Dear [EMPLOYEE NAME],
It's been a tough few years for our community/ies. But together, we can make life better for so many by giving to United Way of the Lakeshore this year! With COVID, the economic crunch and the war in Ukraine, our world keeps changing. But our ability to make a difference on the Lakeshore remains constant. That's why I'm excited to invite you to help improve the health, education and financial stability of every person in our community with United Way of the Lakeshore.
Together, we at [COMPANY NAME] can take action that will help create better lives for so many of our neighbors in need. [INSERT STORY OR ANECDOTE FROM COMPANY KICKOFF OR PREVIOUS YEAR'S CAMPAIGN]
This year, [COMPANY] has the ambitious goal of raising [MONETARY GOAL/DESCRIPTION] to improve the communities in which all of us live and work. Last year, United Way XX [OFFER PROOF POINT OF IMPACT
RESULT], with our help. This year, the need continues. We're counting on generous people like you and your teammates to help improve the lives of people in our community.  By pledging your support, you can make a difference. The best part? The money you give stays here in this community, and you'll can see the results in our own backyard.
[INSERT INFORMATION ABOUT HOW THEY CAN DONATE]
Thank you in advance for showing the world what we're all about here at [COMPANY NAME].
 
Message 2 to Workplace Donors
People Are Still Struggling
Show up with generosity to help your neighbors feel connected again. 
[FIRST NAME],
Thousands of vulnerable people in our community continue to struggle to rebuild their lives.
But you have the chance to make a difference for them, and people around the world. 
When you give to your company's workplace campaign you help more people in our area:
Put books in hands of children
Graduate high school
Get trained for a job
Save money
Access health care
Find healthy food
Stay in a safe home
Helping people in our community overcome these challenges is what United Way of the Lakeshore has done for over a hundred years. We have been there year after year for our community's most vulnerable. Now we're asking you to Show Up too. 
Show Up United for your neighbors who are still feeling the pandemic's lasting effects.
They deserve the opportunity to thrive. With your support we can help people recover while rebuilding more equitable communities. 
No one person, organization, company or government can do this alone. We have to Show Up for each other.
How will you Show Up United for your community?
Message 3 to Workplace Donors
You Can Still Show Up United Way
Together we can build a stronger community where everyone thrives. 
[FIRST NAME],
A stronger community where everyone thrives is possible. But we all need to Show Up United to make it happen.
COVID-19 exposed and exacerbated many challenges in our community, impacting our most vulnerable neighbors the hardest. If we act together we can reimagine our region and rebuild resilient, equitable communities where everyone can thrive.
This is possible with generous donors like you. A gift to United Way of the Lakeshore will help:
Give Confidence to Kids by investing in leadership development programs, mentors for youth, and afterschool tutoring!
Give Strength to Say No by investing in child abuse prevention programs, domestic violence intervention supports, counseling, and initiatives to combat human trafficking!
Give Comfort in Crisis by investing in disaster relief services, affordable housing programs, financial literacy courses, transportation assistance, and the 211 Helpline!
Let's come together to show our neighbors what is possible when we all Show Up United!
Message 1 – Workplace/Letter/Blog
Join United Way of the Lakeshore and Show Up United
Be part of giving back in [COMMUNITY NAME] to help others thrive
People in [COMMUNITY NAME] are still struggling. Together we can create more opportunities for them to recover and to rebuild our community stronger than ever.
[Video Link]
The power of caring and connection has never been greater. 
The collective effort of donors and volunteers in [COMMUNITY] helped our community get through the pandemic. Thanks to those efforts United Way of the Lakeshore and our partners were able to respond quickly and help more people than ever.
But there is still more work to do.
Over [ALICE Percentage] of people in our community are still struggling. Many face complex problems that existed before the pandemic that got worse during COVID-19. 
We give immediate relief to people through programs and resources that help them recover from crises. But just as important, supporters of United Way of the Lakeshore help make long-term solutions possible. The kind of solutions that help us rebuild a community that creates more opportunities and fewer divisions. The kind of solutions that help us reimagine our community and change the unjust systems that hold so many back. 
You can power this kind of good. More people in our community need help to put food on the table, pay rent, develop strong work skills and so much more. We have programs and partners who can help our most vulnerable and you can ensure more people have access to the help they need. 
When you donate to United Way of the Lakeshore you will:
Give Confidence to Kids by investing in leadership development programs, mentors for youth, and afterschool tutoring!
Give Strength to Say No by investing in child abuse prevention programs, domestic violence intervention supports, counseling, and initiatives to combat human trafficking!
Give Comfort in Crisis by investing in disaster relief services, affordable housing programs, financial literacy courses, transportation assistance, and the 211 Helpline!
Will you come together again to show our most vulnerable neighbors what is possible when we all Show Up United? 
FAQs: 
Can I contribute by check, cash, or credit card?
All contributions are graciously accepted. United Way of the Lakeshore encourages payroll deduction as a convenient and easy way of spreading a generous gift over a year's time. However, we do accept cash, check or credit card.
What happens to my pledge if I stop working? 
We know that your pledge is made in good faith and is based on your earnings. Should you cease to be employed, it will be up to you to determine your ability to continue your pledge based on your personal circumstances. You can stop your pledge at any time by notifying your payroll office.
Who supports United Way of the Lakeshore and why?
Individuals are asked in the workplace for contributions. Businesses and industries give corporate gifts. Donations are also received from retirees and others who cannot give through a workplace campaign. Many people believe the United Way of the Lakeshore is the best way to maximize charitable contributions because of the thoroughness and care that go into reviewing and monitoring agency programs. United Way's coordinated planning makes the most efficient use of donations.
Why should I contribute when I don't use United Way-funded services? 
United Way of the Lakeshore funds programs which address a wide variety of concerns. While you may not have had any occasion to turn to a United Way-funded agency in the past, you could need assistance in the future. By making a pledge, you are making sure that human service programs will be there for you and your family or friends and co-workers if you need them.
How can I be sure that the money I give remains in the community in which I live or work? 
All donor requests are honored. Our pledge forms let you choose where and how you wish your gift to be distributed. Agency finances are monitored by an accounting firm and dedicated volunteers from each community are involved in every aspect of United Way, including fund distribution.
Does United Way have a high overhead and fundraising cost?
United Way keeps its administrative and fundraising costs to a minimum. Administrative costs were 9% and fundraising costs 9% in 2020. The Better Business Bureau suggests administrative and fundraising costs are at 35% or less. United Way has historically been well below the acceptable level. We keep our costs low due to generous sponsorship by local companies and media. Our corporate partners fund the majority of our fundraising and administrative costs. This allows most individual gifts to go directly to programs and services. In 2020, 1.4 million was raised by individual donors, and 2.5 million was allocated to programs and services.
Someone I know didn't get the help when they needed it. 
Chances are that the individual was not dealing with the most appropriate agency to meet their needs. Call 2-1-1 is a 24-hour information and referral organization that helps connect people to the help they need.
Do you have to give to United Way to receive services from an agency? 
Agencies provide service to people based on need; they do not require that people receiving services contribute to the United Way. Fees for service, if any, are based on the person's ability to pay. Agencies do not turn away clients because they cannot pay.
Why should I give?
Government programs take care of some human care needs, while others are handled by voluntary agencies such as those funded in part by United Way. Those agencies supply many services offered by no other source. If United Way did not exist, many programs would have to be cut or eliminated.
Click here to access our shared file folder of downloadable logos for United Way of the Lakeshore, 211, Dolly Parton's Imagination Library, and the AmeriCorps Seniors program.