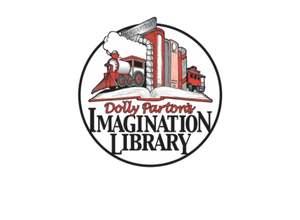 Stephanie Ladegast - Operations Manager
231-332-4000
What is the Dolly Parton's Imagination Library Program (DPIL)?
In 1995, Dolly Parton launched an exciting initiative to benefit the children of her home county in East Tennessee. Her dream was to foster a love of reading among her county's preschool children and their families by providing them with the gift of a specially selected book each month. She wanted children to be excited about books and feel the magic that books can create, and to ensure that every child would have access to quality books, regardless of their family's income. This initiative is now a national and global program managed by the Dollywood Foundation and brought to our local community by United Way of the Lakeshore. Dolly Parton's Imagination Library makes reading exciting and fun for your children! Each month a new, carefully selected book will be mailed in your child's name directly to your home, with no cost or obligation to your family. It is a FREE GIFT, made possible by generous donations to United Way of the Lakeshore. 
How it works:
ALL children under the age of five residing in Muskegon, Newaygo, or Oceana Counties are eligible to participate. Each month, every registered child receives a free, high-quality, age-appropriate book through the mail, continuing until the child turns five years old. Imagine every child having their own library of 60 books by the time they go to kindergarten!