Join us as we work to Beautify the Heights every 3rd Saturday! 
May 21 | June 18 | July 16 | August 20
TIMES: 8:00 AM - 2:00 PM
The Fight Blight initiative is working hard to combat and clean up local neighborhoods with the help of engaged citizens. Blight threatens public safety, lowers property values, and degrades the quality of life. Muskegon Heights neighborhoods can become safer, cleaner, and more beautiful places for all of us to live if we work together — Reaching New Heights—to fight blight.
We need you!
Every 3rd Saturday, 4 clean-ups will be happening at once in different quadrants. Each of these teams is being led by community members! Each Saturday we will be tackling different blocks!
Sign Up Today! Click The Zone You Would Like To Work On To Sign Up! 
---
ABOUT THE WORK ZONES: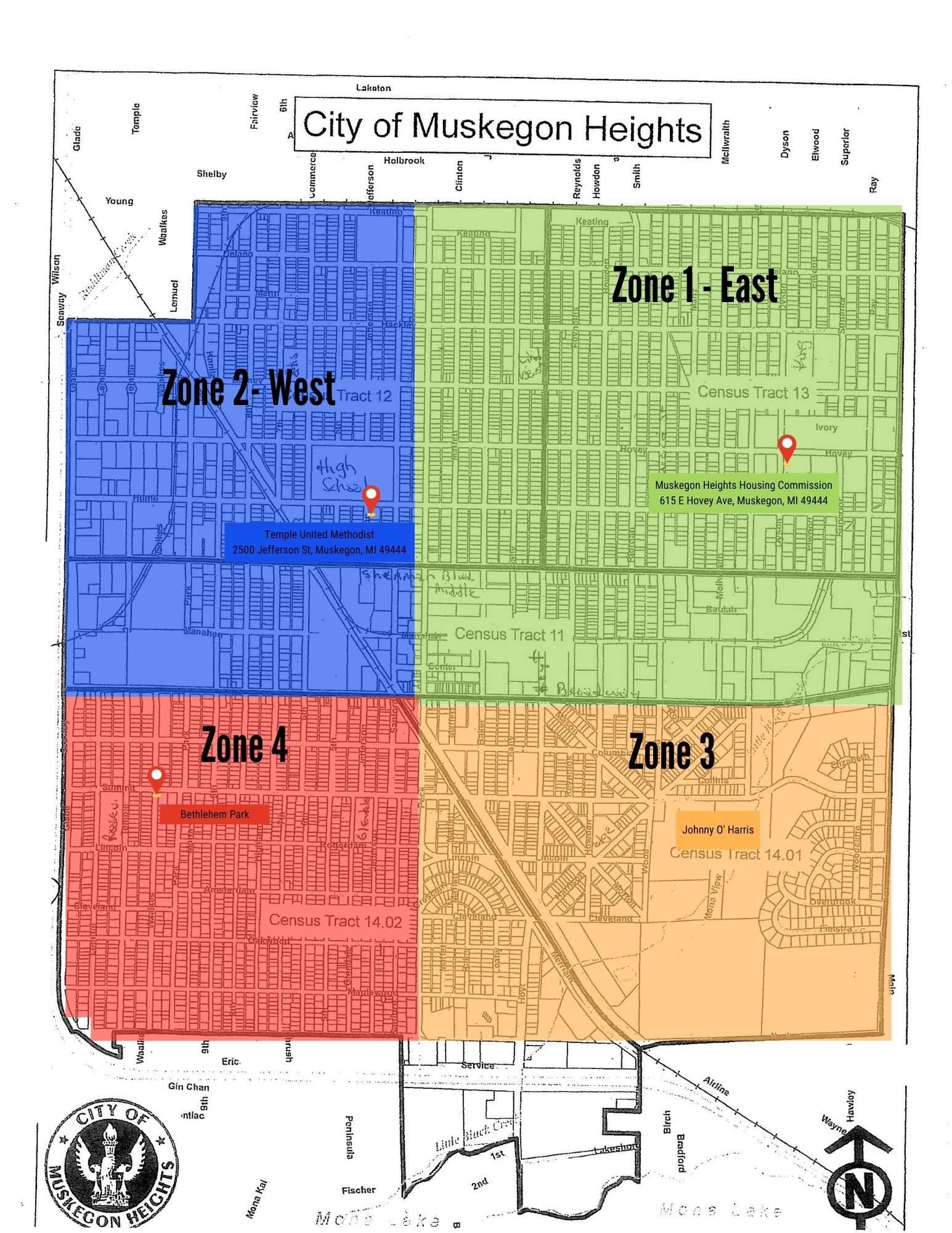 ---
Zone 1 (East): Getty St. to Peck St. and Keating Ave. to Sherman Blvd.
Captain: Michelle Tyson – Taking Back Muskegon
Trailer: United Way of the Lakeshore
Trailer Location: Muskegon Heights Housing Commission
 
Zone 2 (West): Peck St. to Glade St. and Sherman Blvd. to Keating Ave.
Captain: Kaja Thornton-Hunter – US Café/Overcoming Barriers
Trailer: Mission for Area People
Trailer Location: Temple United Methodist Church
 
Zone 3 (North): Getty St. to Peck St. and Sherman Blvd to Airline Rd.
Captain: Contessa Hood – Muskegon Heights Business Association and Julius Muhammad – 10,000 Fearless Muskegon
Trailer: TBD
Trailer Location: Johnny O. Harris Park
Zone 4 (South): Peck St. to Glade St. and Sherman Blvd. to Norton Ave.
Captain: Calvin Davis – City of Muskegon Heights
Trailer: City of Muskegon Heights
Trailer Location: Bethlehem Park