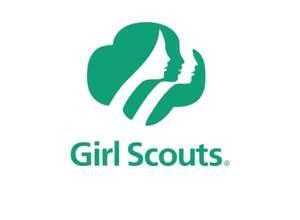 Programs Funded by United Way of the Lakeshore
Leadership Experience (Newaygo & Oceana)
The Girl Scout Leadership Experience (GSLE) is a one-of-a-kind leadership development program encouraging girls to discover themselves, connect with others, and take action to make the world a better place. Newaygo and Oceana girls have troop and/or individual experiences guided by supportive adult volunteers. They engage in age-appropriate activities that are girl-led, cooperative, and hands-on. Girls prepare for a lifetime of leadership in safe, girl-first environments.
Girl Scout Promise Program (Muskegon, Newaygo & Oceana)
The Promise Program will reach low-socioeconomic status girls in grades K-12 in Muskegon, Newaygo, and Oceana Counties & support traditional troops. We will work closely with schools, organizations, clubs, & other partners to reach girls and families not currently a part of Girl Scouting to break down barriers to participation.
Troops & Groups (Muskegon)
Girl Scouts' proven results are based upon time-tested methods and research-backed programming that help girls take the lead-in their own lives and in the world. Girls practice skills, explore their potential, and take on leadership positions; they are even given the space to fail, dust themselves off, get up, and try again. The Girl Scout Research Institute measures five key skills: sense of self, positive values, challenge seeking, healthy relationships, and community problem solving. The skills are explained in more detail in the "more information" section below.
As we look toward the future of Girl Scouting in Muskegon County, we plan to strengthen outreach to new girls, continue stellar programming to maintain girl participation, and support the volunteers who are so vital to our program. The result will be top-notch Girl Scout Leadership Experiences that are available for all girls in Muskegon County. Girls will develop courage, confidence, and character and will be prepared to make the world a better place.